JONES COUNTY HERITAGE FESTIVAL - RESCHEDULED
To Vendors and Interested Participants:
Thank you so much for your patience as the Jones County Heritage Festival Committee pondered what to do about the festival this weekend!  For the safety of all, we have decided to postpone the festival and reschedule for October 20th.  We realize that there is another event in the county and we are in discussions with that group to see how we can team up and create a win/win situation!  We also realize that some of you will not be able to participate on this date and we apologize for that but in these situations we know we cannot accommodate everyone.  The truth of the matter is that the festival has not encountered challenges due to a hurricane since 2011 and this is our 9th year, for that we are very thankful.
After the storm passes, we will contact you with further details.  Meantime, stay safe, take care of your families and pray that Florence does not create the impact that is being forecast.
Thank you for your continued support,

News & Announcements
2018 Vendor / Exhibitor Now Available Cornbread Cooking Contest Friends of Brock's Mill Announce 2017 Poster Contest

Contact Us
Contact Jacob Morgan:
Jones County Cooperative Extension
367 A Highway 58 South
Trenton, NC 28586
Phone: 252-448-9621
Fax: 252-448-1243

Heritage Festival 2013 Interview
Jones County Heritage Day 2013
Art Council Community Interviews
The Jones County Heritage Festival is coming to Trenton on September 15th, 2018
Jones County's Heritage Festival is a celebration of rural agricultural life in southeastern North Carolina. The day begins with a parade down Jones Street. The festival features hands-on heritage skills and activities including looping tobacco, basket making, taxidermy, hand shelling corn, making butter, milking a cow, spinning yarn, quilting, farm animal petting zoo, trapping, and grinding corn.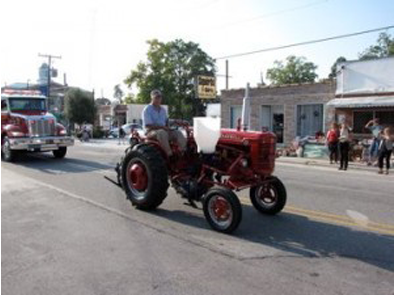 Heritage Festival 2013 Interviews
Local talent acts will be featured on the "big stage" so you can sit a spell and enjoy some good food and the show! The day is filled with wholesome family activities, locally prepared foods and fun. The Brock Mill which was originally built in the mid 1700's is open for tours as well as the mill pond is open for canoeing and kayaking. A vintage car show will feature early models of cars, trucks and tractors and the "Little Miss Heritage Festival Pageant" will feature girls 5 to 14 years of age.